In my very short time shooting film in the 21st century, I've tried a number of film stocks. Certainly by no means anything even remotely close to what's available, but I've tried to make informed choices about my films, and one seems to have floated to the top of the pile: Lomography Color Negative 800, or as I tend to call it, "Lomo 800."
Why do I like this film so much?
Well, the reasons are both subjective and objective — as well as one snag.
On the objective side:
It's remarkably affordable for fast speed color negative film. The price* of Lomo 800 is just under US$18.00 in 120 format, and just under US$15.00 for 35mm — for a three-pack. Speaking of the 120 format (since that's what I use), it equals about US$6.00 a roll, which is the same price as a single roll of Kodak Ektar 100 (that's obviously quite a bit slower a film stock). Additionally, it's far less expensive than Kodak Portra 800 (which runs about US$10.00 per roll), while providing somewhat similar results in my opinion. In short, you get the flexibility of shooting with 800 ISO film, at a bargain price.
On the more subjective side of the equation:
My favorite thing about Lomo 800 is that I find its color rendering to be beautiful. In some conditions, it resembles the widely respected and admired Kodak Portra, which tends to warm things up ever so slightly for optimized portraiture, while otherwise rendering accurate color. While I'll still take Portra any day for portraits, net-net, the color of Lomo 800 — to my eye, anyway — is quite appealing. It has a slightly vintage look overall, which is distinctive, and in my book, very pleasant.
I think its grain qualities are quite good. But then, I am shooting 645 medium format, so I wouldn't expect the grain to be particularly noticeable regardless. I've not done it yet, but I will do a high-res scan of some of my negatives soon, zoom in, and get a closer look. But for routine use? I think it's great. I might also pick-up some 35mm Lomo 800 and see what it delivers in that (considerably smaller) footprint.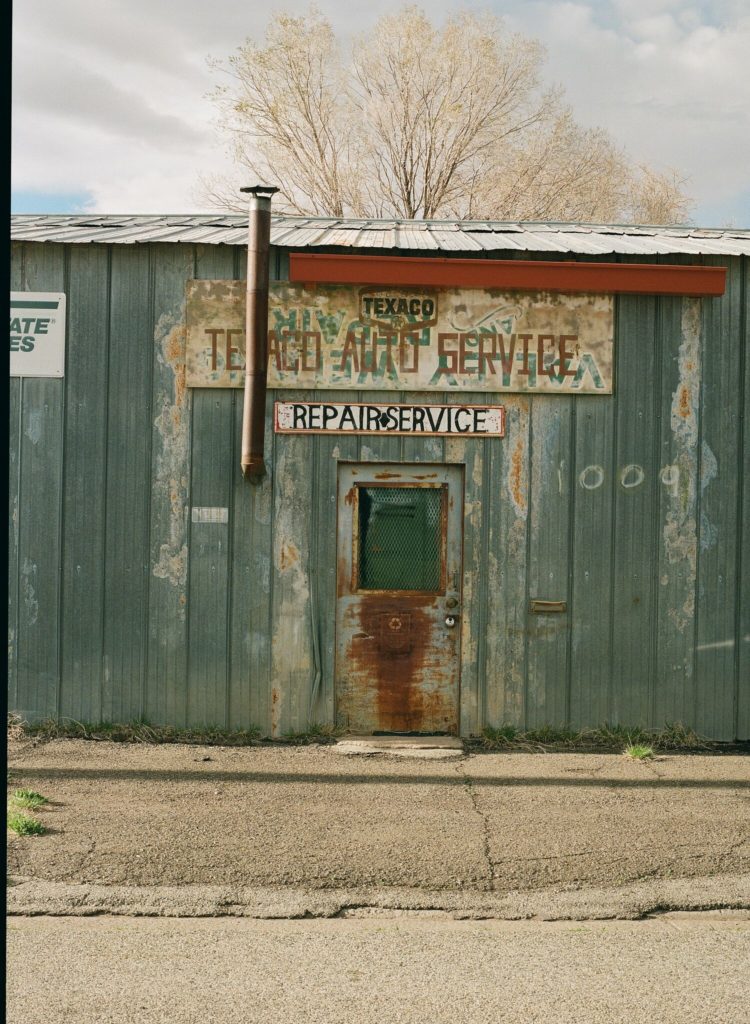 Now for the down side, and I come-up with only one:
Somewhat poor availability. Lomography doesn't make their own films; each one is manufactured for them by others. Several people report that Lomo 800 is manufactured by Kodak; maybe it is. (The boxes are marked as being made in China, so that seems somewhat unlikely on the surface.) Regardless, all the Lomography films appear to be made in small batches — as if the company is specifically trying to avoid having much inventory of anything for long periods. Many retailers carry it, but they can't keep it in either. B&H gets it in, and sells out within weeks or days — then goes for long periods with no stock. Lomography itself regularly sells out, but typically has better availability than resellers. Even my local camera shop, Englewood Camera, can't seem to keep the stuff in stock for very long, and gets relatively small shipments of Lomo products when they do get them. Whether this is artificial scarcity, supply chain control, careful financial management, or something else entirely, it's annoying that you can't just walk into a store or click on a web site and buy it when you want it. My advice? See if you like it first, but if you do, when you see it, grab what you think you might need in the next few months — or you might miss out.
You can see some of the other results of my Lomo 800 shooting on my Flickr account, using the Lomo 800 tag, here.
* The prices referenced were taken from B&H Photo and Video in June 2019. B&H's prices are typically among the most favorable for film in my experience. Your results may vary, and prices are always subject to change.